About App Bookmarks
This app includes a bookmark system that will synchronize across all of your Apple mobile devices if you have iCloud enabled. You can add, remove, rearrange, share with your friends, and rename bookmarks to suit your needs. To help get you started, we've also included a section that shows the most popular bookmarks among users of this app.
Additionally, if you've enabled alerts, and we find an update to any of the regulations that you've bookmarked, we'll send you a notification to let you know.
The short introduction below shows how to:
Manage Bookmarks:
Managing bookmarks is quick and simple. You can use the swipe to delete gesture or tap the Edit button to delete or rearrange your bookmarks.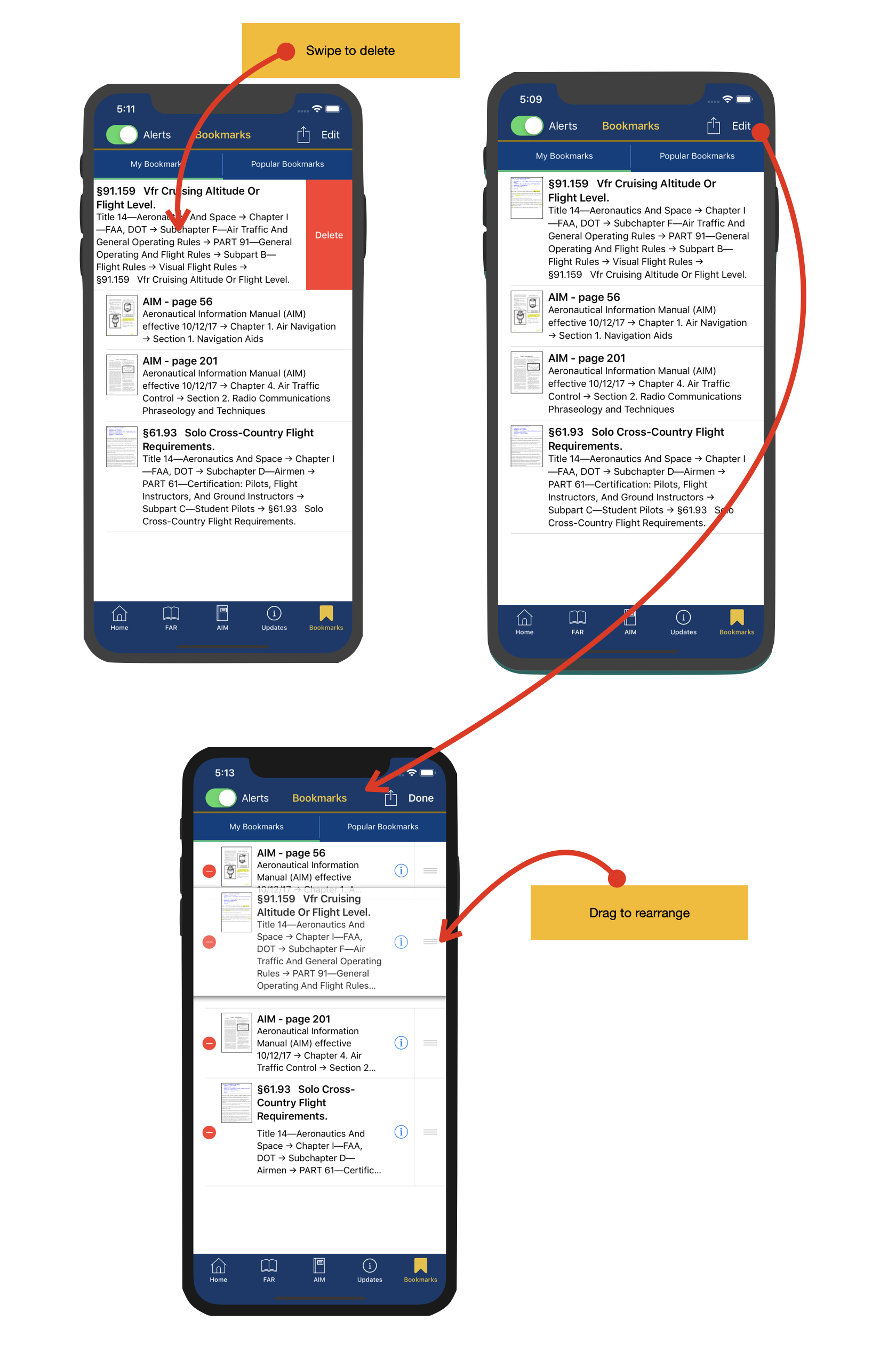 Rename Bookmark Title
You can rename a bookmark to a more meaningful name in a few short steps. While in Edit mode, tap the info button, then enter a new name for the title, then tap the OK button to save the change. To go back to the original bookmark title, tap the info button again, but this time delete all the text, then tap OK to save.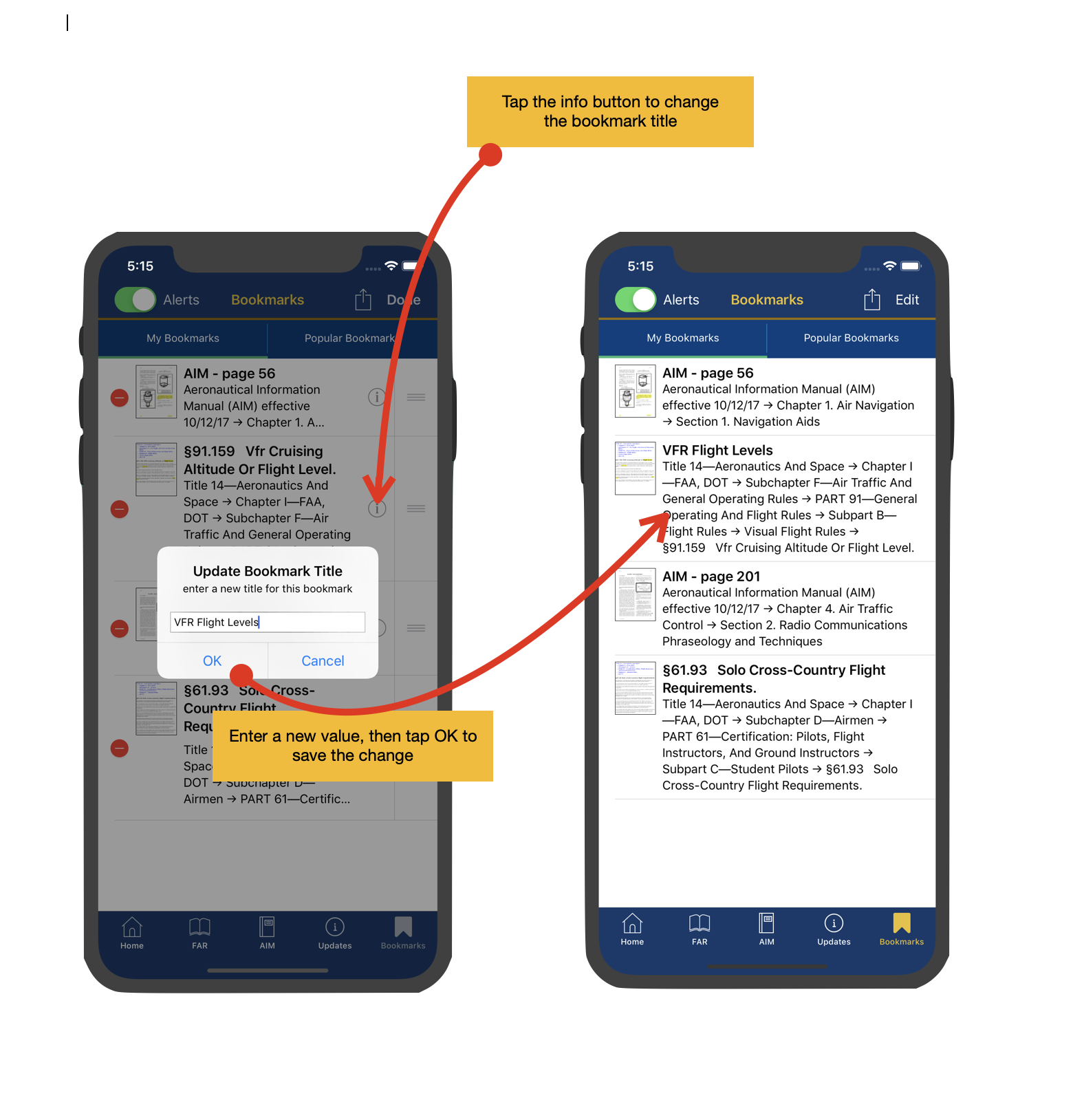 Subscribe to Alerts
Our system continually monitors for changes to aviation-related regulations. If any of your bookmarks reference a regulation that gets updated, we can send you an alert to let you know.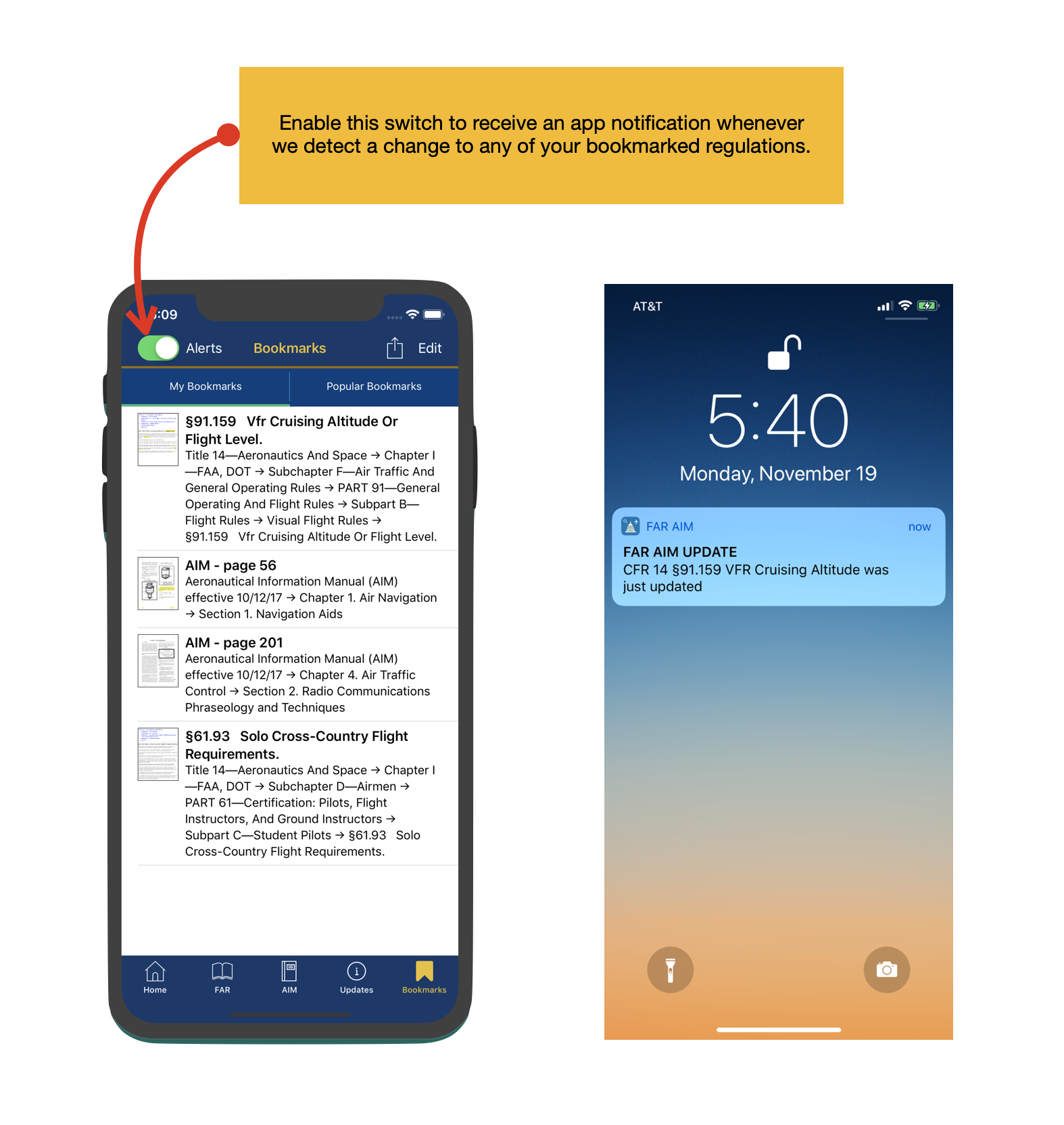 View Popular Bookmarks
To help you get started with bookmarks, we've included a list of the top 25 most popular bookmarks among users of this app, updated every 10 days.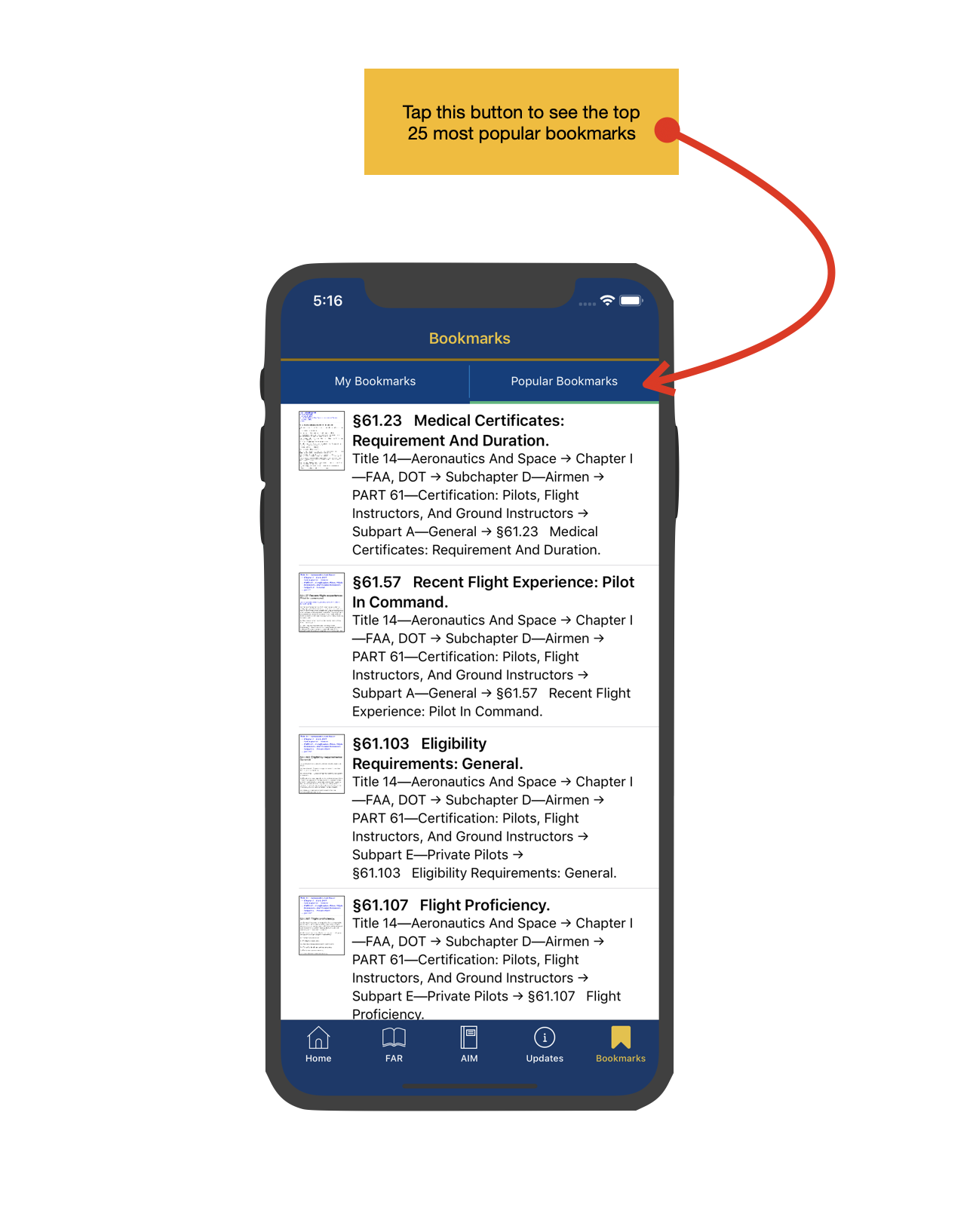 Sharing Bookmarks
We've also included the ability to share your list of bookmarks with your friends, students, or classmates. The app will send them an email with the links they will need to import your bookmarks. Once they get the email, they tap on the included link, their app will open automatically and navigate to the bookmarks page, then it will import your bookmarks into their app. Their existing bookmarks will not be deleted. Your bookmarks will be added to the top of their list, and a message will tell them how many new bookmarks were imported.